DIE NARBE
|

THE SCAR


BY BURKHARD VON HARDER
Experimental single shot documentary film project in two parts
Upcoming 2015:
March
DURATIONAL CINEMA:

NARBE DEUTSCHLAND and NARBE BERLIN as part of
MärzMusik Festival for Time Issues Berliner Festspiele:

THE LONG NOW @ KRAFTWERK BERLIN
3/28 - 3/29, 2015, get the programm [as pdf]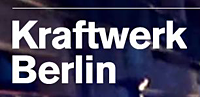 "The Long Now" ist ein Ort der andauernden Gegenwart, ein Raum, in dem sich Zeit selbst entfalten und das Zeitgefühl unbekannte Wege gehen und sich verlieren kann.


29.03. | 04:00 - 20:00 | Ebene 4
BURKHARD VON HARDER
Narbe Deutschland (2009–2014)
Experimental Single Shot Documentary Film Project
Improvisationen:
Anna Clementi, Stimme
Ulrike Brand, Cello
Elena Kakaliagou, Horn
Hilay Jeffery, Posaune
Dauer: 16 Stunden
29.03. | 18:30 - 20:00 | Ebene 8
BURKHARD VON HARDER
Narbe Berlin (2009)
Live Sound Performance von FM Einheit



3sat Kulturzeit | Märzmusik | Narbe Deutschland [28:30 ff]


- Feuilleton, March 23, 2015 | page 12:
'Party mit Hybriden - das Berliner Avantgarde-Festival März-Musik€œ geht neue Wege'


Neue Musikzeitung online:
'MaerzMusik eröffnet mit "Liquid Room" und gibt Freiheit über Raum und Zeit'
May
Archive:
January 2015:
IFFR 44th International Film Festival Rotterdam 1/21-2/1/2015
NARBE DEUTSCHLAND | SCAR GERMANY as part of SIGNALS: 24/7 | IFFR | International Film Festival Rotterdam:
NARBE DEUTSCHLAND and NARBE BERLIN in SIGNALS 24/7 - following Jonathan Crary's "24/7 - Late Capitalism and the Ends of Sleep"
NARBE DEUTSCHLAND 1/22-1/28 from 11am-11pm as hotel room installation at the Nhow Rotterdam
NARBE BERLIN: 1/23, 14:00, Lantaren Venster Cinema

DAILY TIGER #6 (1/27/2015), with installation photo on cover FILMKRANT #373, Festival Issue 2/2015
1/28/2015
January 04, 05 and 07, 2015:
Trailer for Tannbach Trilogy with NARBE DEUTSCHLAND footage ('TANNBACH - Schicksal eines Dorfes'),
in german tv [ZDF; 20:15] - making-of as streaming video in the ZDF media library
Article Focus Magazine [german]


October 2014:
World Premiere - Part II:


NARBE DEUTSCHLAND

|

SCAR GERMANY, 967 min, 2014
Opening:
October 25, 2014, Beijing / China (10/25 - 12/7 2014) BEING 3 Gallery - No.3 Plastic Factory Cultural Park, 129# Nangao Rd., Chaoyang Dist., Beijing

Exhibition Preface [pdf | english]





'Strong work - congratulations!'

Ai Weiwei

'This movie is completely like poetry'

Li Xianting,famous Chinese contemporary art critic (initiator, supporter and promoter of contemporary Art in China following the Cultural Revolution)

'An unbelievable project for peace got off the ground.'

Irms Duschl, Artist

'Breathtaking!'

Andrew Robb, Minister of Trade and Investment, Australia

'Das da bisher noch keiner drauf gekommen ist.'

Spiegel Magazin

'Freedom is the biggest good!'

Hans-Georg Lohe, Kulturdezernent der Stadt Duesseldorf

'A film for the 22nd century'

Chinese Buddhist Visitor





Reviews - NARBE DEUTSCHLAND
|

SCAR GERMANY:

Global Times of China, Oct. 21, 2014: 'Scars of the past'

Wallpost, Oct. 25, 2014 [chinese / 中文]]

DCW // Deutsch Chinesische Welt - page 9 [chinese / 中文]]





Announcement of German Embassy Beijing
for Nov. 9th, 2014 in Commemoration of 25 years of the Fall of the Wall: [in German / 中文]

Invitation & Program of German Embassy Beijing
[pdf | german]




The movie:
NARBE DEUTSCHLAND
|

SCAR GERMANY, 967 minutes, 2009-2014

A 16 hour journey through the physical landscape and ideological boundary that once divided the world, mapping the complete length of the former Iron Curtain (1378 km) - a visual and transforming journey that in its best moments can remind you of a Barnett Newman painting in motion - continous 16 hour soundtrack by Klaus Wiese (1942-2009)

with funding by Medienboard Berlin-Brandenburg
View the trailer in the background by downscrolling or at vimeo:
Trailer
First segments of NARBE DEUTSCHLAND were screened at Palais de Tokyo in 2012 during Les Rencontres Internationales Paris/Berlin/Madrid and in Jinan, China in 2013.
Part I: NARBE BERLIN
|

SCAR BERLIN
78 Minutes, 2009
20 years after the Fall: mapping the entire 156 km of the remains of the former wall from above. Persisting uninterrupted aerial views of the snowcovered city on a grey day in January 2009
original soundtrack:
FM Einheit
and
Klaus Wiese
reduxed 2013: letterboxed with subtitles (English/German)
(full image revealed by downscrolling)
Slideshow
Trailer
Reviews : NARBE BERLIN
|

SCAR BERLIN:

Tom Doody - Blog, Nov. 28, 2013 :'Twisted Practice'

The Hollywood Reporter, Nov. 22, 2013: 'Numbing art project'

The New York Times, Nov. 21, 2013: 'Extravagant Gesture'

The Village Voice, Nov. 20, 2013: 'Bold mission'

La Repubblica Firenze, Oct. 4, 2013 'Un Omaggio alla Citta'

Lotterliebe, Berlin Blog, Feb. 8, 2013 'Fascinating Film'
Write a review at
DVDs' available at Amazon
and Panoramapunkt, Potsdamer Platz 1, Berlin [ panoramapunkt.de ]
Streaming Video at [ Realeyz ]


SCREENING DATES -
Part II: NARBE DEUTSCHLAND
|

SCAR GERMANY

Upcoming 2015:
March
MärzMusik Festival fuer Zeitfragen Berliner Festspiele:
THE LONG NOW @ KRAFTWERK BERLIN 3/28 - 3/29, 2015

May
LOOP FESTIVAL BARCELONA - Barcelona: 6/28 - 6/6, 2015
Archive:
January
NARBE DEUTSCHLAND | SCAR GERMANY as part of the 24/7 project | IFFR | International Film Festival Rotterdam:
NARBE DEUTSCHLAND and NARBE BERLIN in SIGNALS 24/7 - following Jonathan Crary's "24/7 - Late Capitalism and the Ends of Sleep"
NARBE DEUTSCHLAND 1/22-1/28 from 11am-11pm as hotel room installation at the Nhow Rotterdam
NARBE BERLIN: 1/23, 14:00, Lantaren Venster Cinema


January 04, 05 and 07, 2015 in german tv [ZDF; 20:15] - Trailer for Tannbach Trilogy ('TANNBACH - Schicksal eines Dorfes')
the Worldpremiere took place in Beijing, October 25, 2014 (25 year Commemoration of the Fall of the Wall)
BEING 3 Gallery -
No.3 Plastic Factory Cultural Park, 129# Nangao Rd., Chaoyang Dist., Beijing

SCREENING DATES -
Part I: NARBE BERLIN
|

SCAR BERLIN

April 15 - 23, 2014:
Screening at Film Fest Week in Beijing - 20 Years of Beijing-Berlin City Partnership 2014

2013 & earlier:
August 2013:
Screening as part of the annual Open Day events of the Federal Ministery of Science and Education (Scharoun Saal), Berlin
November 2013:
Screening as part of the QUADflix Select program in Greenwich Village
October 3, 2009 – January, 2011:
Over 2000 screenings in the permanent exhibition (2100 years of German History), German Historical Museum (DHM), Berlin [50.000 visitors/month]
November 13, 2010:
Screening at Zero Film Festival, New York
August 21.- October 5, 2010:
Screening as part of the annual Open Day events of the Federal Ministery of Science and Education (Scharoun Saal), Berlin